Metal Straws
Metal straws can provide a professional touch to any gathering. So if you're hosting the perfect party or office meeting, reusable straw is just right! and they look great too–just what every event needs. The stainless steel straws cool down to match the temperature of your drink so that you can enjoy a more satisfying sip. You can now taste your different drinks the way you should taste them with these stainless steel metal straws! They'll change their temperature along with your glasses for an enhanced taste of deliciousness. Be sure to get enough of these excellent utensils because it is just what every drinker needs.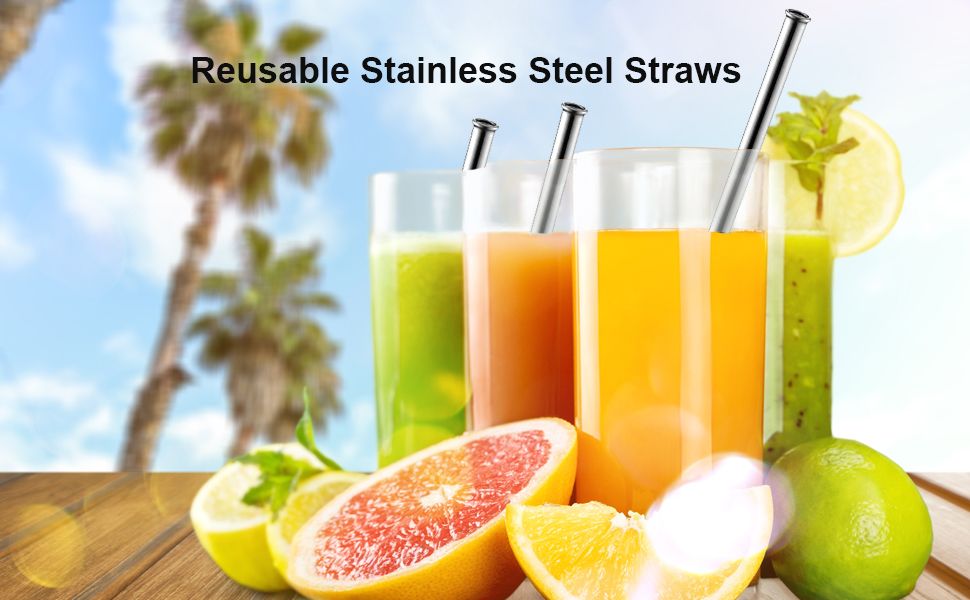 Why Choose Stainless Steel Straws?
Popular options for reusable straws include straight and bend eco friendly straws with Cleaning Brush. Their super tough, 18/8 stainless steel construction keeps them from breaking, plus they are rust-proof, scratch-proof, and non-toxic, making them reusable, durable, and eco-friendly glass straws. This sustainable material metallic taste eco straws will save you money in the long run because you will never have to restock plastic straws and silicone straws again. The sipping end is smooth and rounded. Rockholder environmentally friendly stainless steel drinking straws are stylish replacements for ordinary disposable plastic straws. In your next cocktail party, Sunday BBQ, or family reunion around a festive table, they will turn heads with their admiration and make you look like an extravagant host who has style to spare!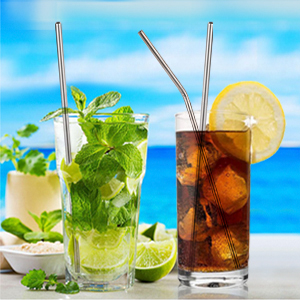 Better for the Ocean & the Environment – By avoiding single-use plastic straws and reusing metal straws instead, we can help reduce the amount of plastic entering our atmosphere.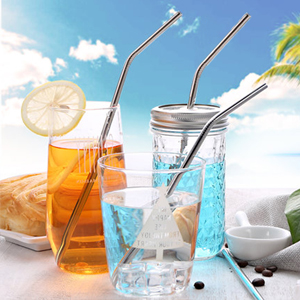 Better for your health, BPA Free – By using a metal straw, you cut down on the exposure to harmful toxins as metal straws are BPA-free.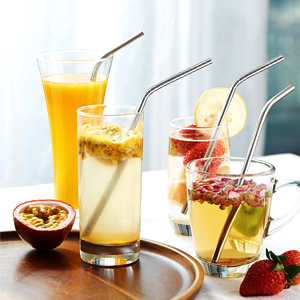 Conveniently Use Anywhere – In addition to being used at home, You can also use them outdoors. For picnics, trips, and camping, they're lightweight and easy to carry.
Ultra Long & Fit For All Size Tumblers – Straight stainless steel straws of 10.5" and curved reusable straws of 10.07" for 20oz tumblers or 30oz tumblers. Perfect for you to enjoy your cold beverage, sipping a cocktail, coffee, ice tea, cappuccino, Ozark trail standard lid, etc., by these drinking metal straws.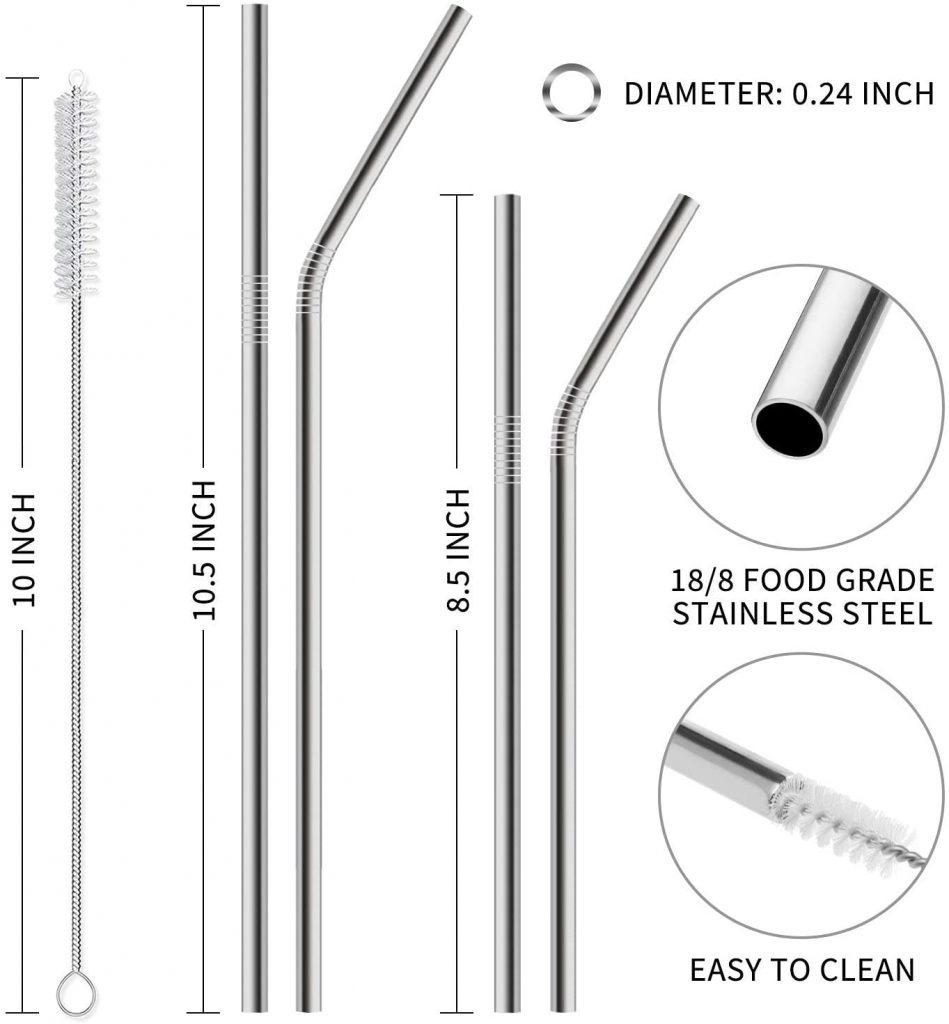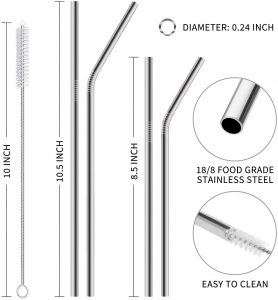 Top Food-grade 18/8 304 Stainless Steel – MADE of top food grade 304 stainless steel, the drinking metal straws are the natural choice for everyone: BPA free, plastic-free, no metal aftertaste, no oxidation, colorfast, dishwasher safe, and reusable, and environmentally friendly. In addition, one set of stainless steel straws can be used for years to come – replacing hundreds or thousands of plastic straws.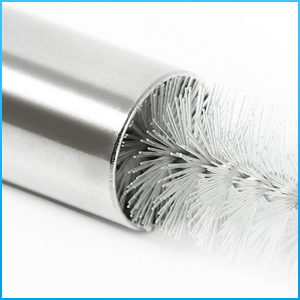 Free Scrub Brush & Easy To Clean – Come with special scrub brushes; with this banister brush, you can clean your stainless steel straws more efficiently and never worry about hurting your drinking steel straws. You can also hang the brush easily by its annulus at the end.

Let's Say "NO" To Unhealthy Plastic Straws!
Get Your Own Smoothie Reusable Straws. Forget The Plastic Straws That Add To Pollution
The number of single use plastic straws consumed and discarded each day is hundreds of millions. As a result, they are among the top ten items of marine debris since they won't decompose in our lifetime and almost never get recycled. Straw makes up a tiny fraction of ocean plastic, but their size makes them one of the most insidious polluters since it entangled marine animals and are consumed by fish. And although straws amount to a tiny fraction of ocean plastic, their size makes them one of the most insidious polluters because they entangle marine animals and are consumed by fish. As a safe and suitable alternative to plastic, stainless steel straws are safer for our earth. One set of metal straws can be used for years to replace hundreds or thousands quantity of colour plastic straws, which reduces waste and white pollution.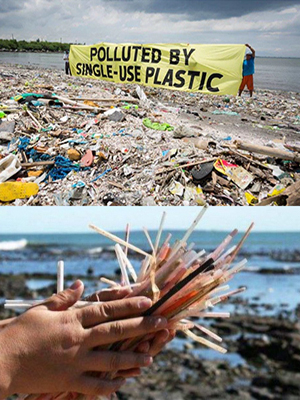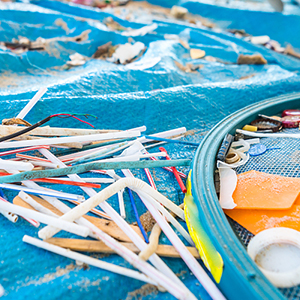 Say goodbye to plastic straws – The amount of plastic straws used every year increases dramatically, resulting in ocean pollution becoming increasingly serious. Stainless Steel straws can be easily replaced by hundreds or thousands of plastic straws.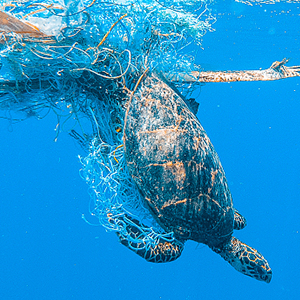 To protect turtles – We are killing sea turtles every day because of ocean pollution. Sea turtles are on the verge of extinction, so let's protect them with metal straws!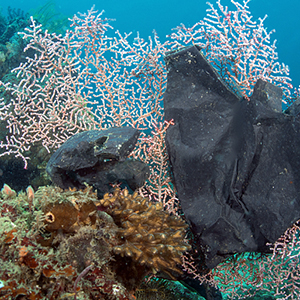 To protect marine plants – As marine pollution becomes more and more serious, a large number of marine life is also on the verge of extinction, so it is urgent to protect the environment!