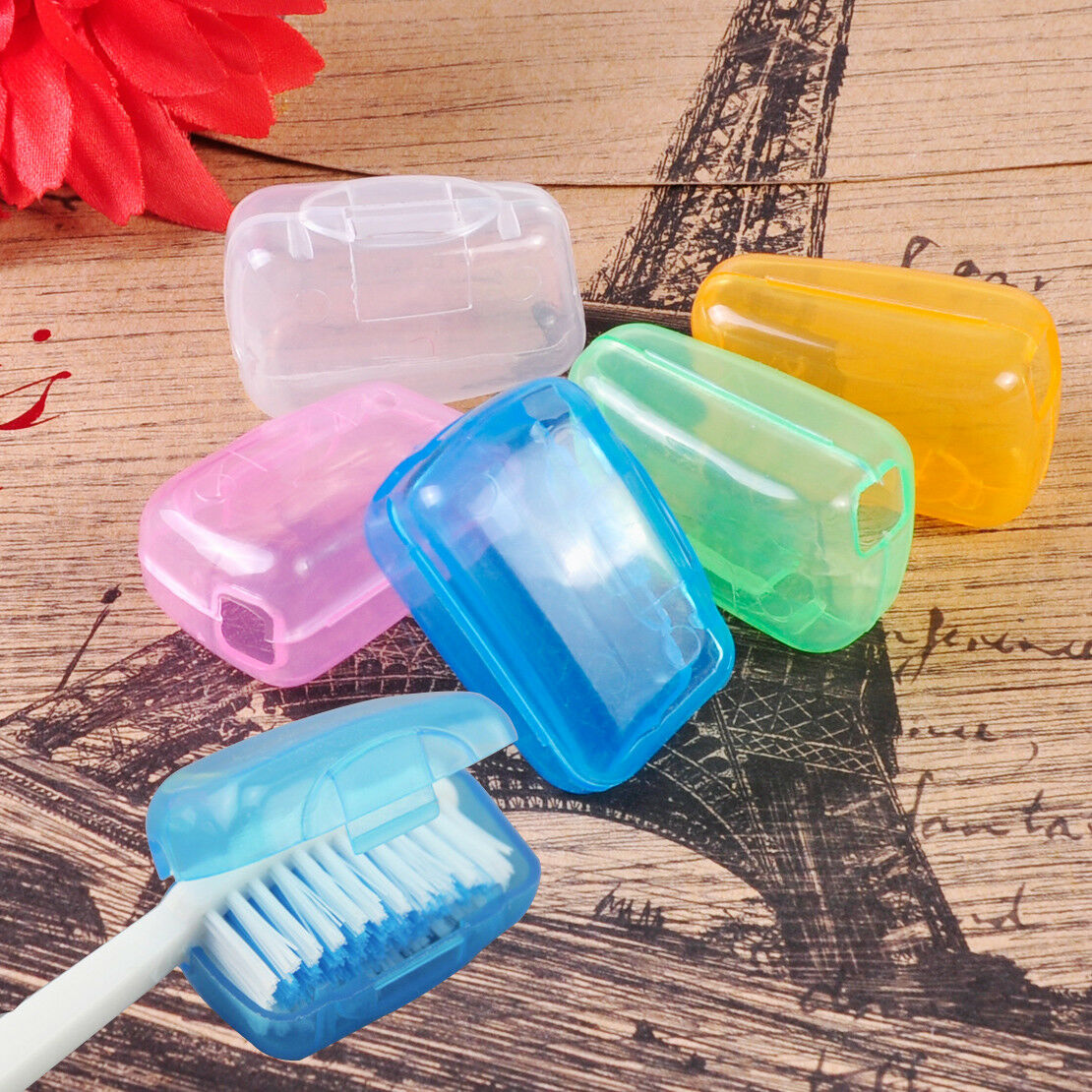 Specifications Of Toothbrush Head Cover
Color: The Toothbrush Cap comes in several colors, and you can easily replace it when it wears out, which makes it more hygienic and a great addition to your daily hygiene regime.
Careful Design: The Toothbrush Headcover does not completely seal, and the case has a vent, which makes it possible for the toothbrush to air dry faster, and also to keep the toothbrush dry when not in use.
Portable Size: It has an approximate size of 1.5 x 0.8 x 0.9 inches, suitable for most toothbrush heads. It can serve as the Best Organizer for toothbrushes during travel, business trips, or camping.
Lightweight and Durable: The Toothbrush Headcover is not only lightweight and practical but also durable and sturdy, not easily broken, making it an ideal choice for protecting your toothbrush heads.
A Toothbrush Head Cover is used to protect and clean your toothbrushes. It's a thin, plastic container that covers the bristles of a toothbrush. The toothbrush cap helps prevent bacterial growth on the head of the brush, which may grow if left in an open environment such as a countertop or sink. It prevents the growth of 91% of germs that can contaminate a toothbrush. Additionally, they help to protect your bristles from dirt and bacteria. If you have not used your toothbrush protector for several months or years, discard it and replace it with a new one.
UK🇬🇧 Customer reviews On Best Toothbrush Head Covers 💖