What to put on dog tag UK 2021?
Keeping our furry friends safe is important, and a personalised dog ID tag is a great way to do this. Furthermore, in the UK, it is a requirement for all dogs to have either Dog tags or a collar tag engraved with the owner's details. So, What to put on a dog tag by UK law?
Dog Identification Tag in the United Kingdom
Here is a complete list of what information should be on a dog tag to get them back if they are lost or dog theft. Every dog owner in the UK must include their contact details, address, postal code, and family surname on their Personalised Dog Collars.
However, if additional care is needed, you can include more helpful information about the tags, such as the dog's medical history and personality traits. In addition, You should tag microchip-equipped dogs to prevent any future inconvenience.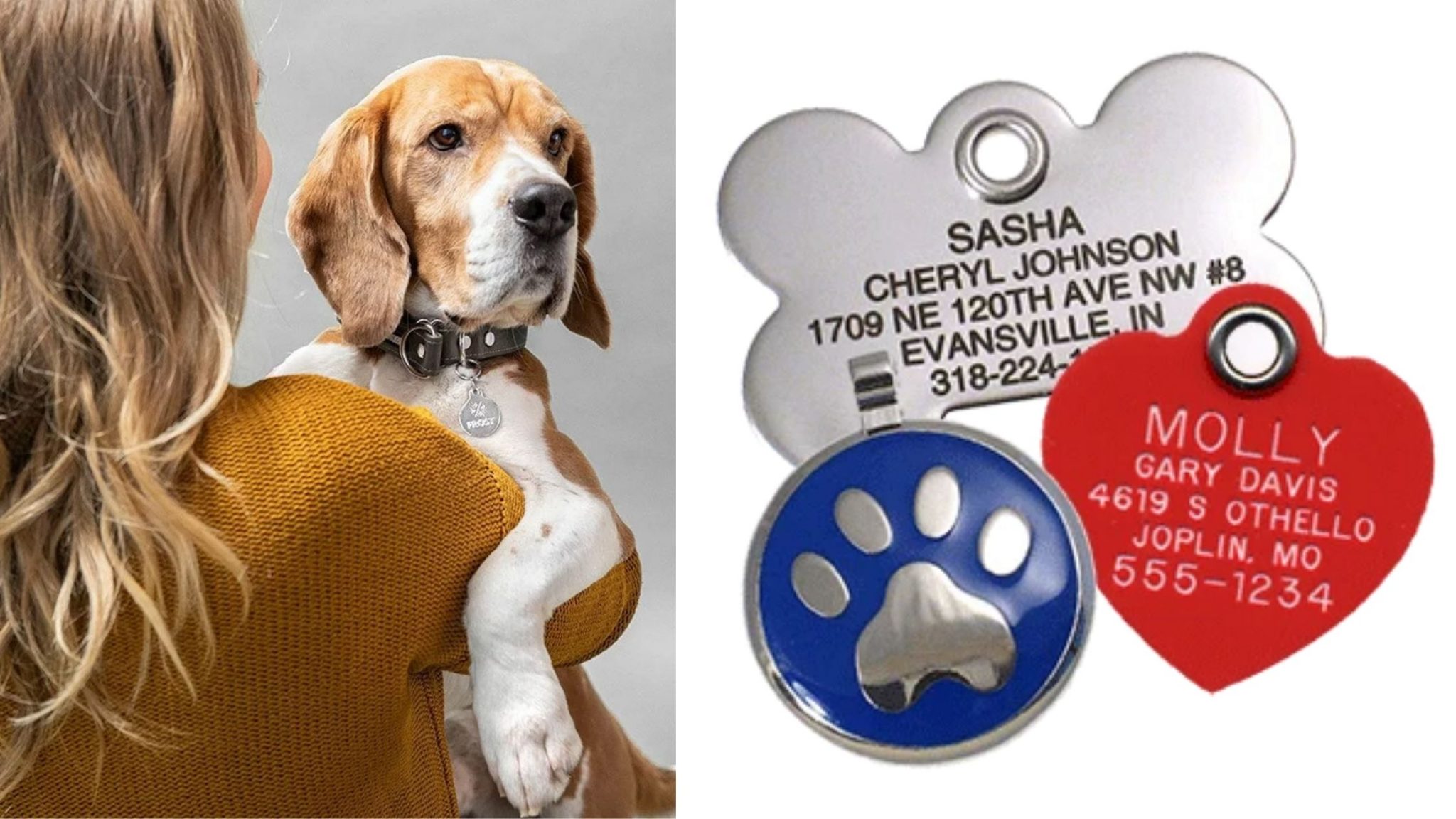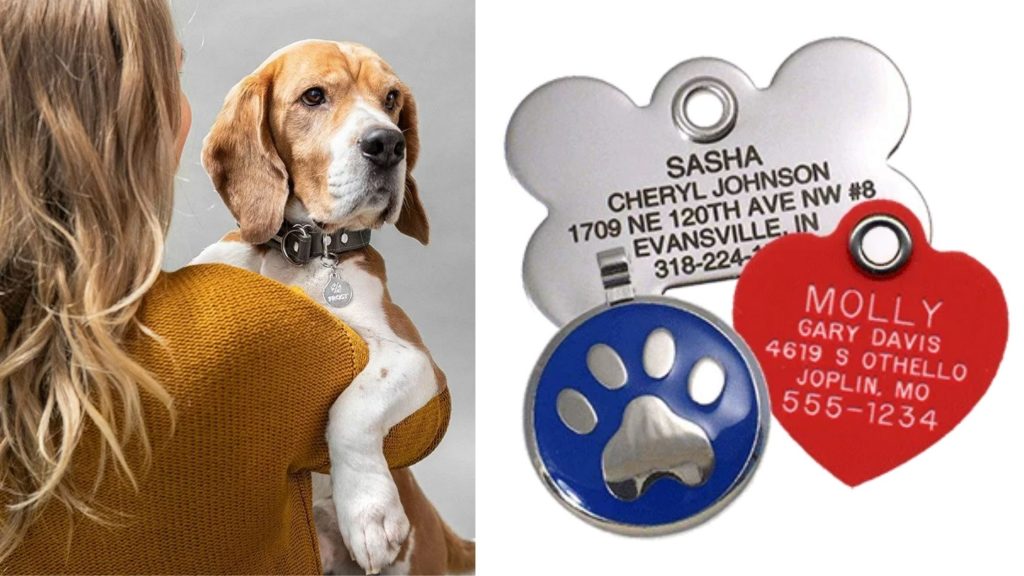 Owner's Name & Address on Dog Id Tag
Control of Dogs Order 1992 states that "Every dog while on the highway or in a public area shall wear a collar with the owners' name and address inscribed on the collar or attached to the dog's collar in a plate or badge," so an engraved tag is simple to comply with. On the government's website, you can view the full legislation.
Here are two examples of what should be engraved on an ID tag for a dog in the UK that comply with the law:
Name Smith Address: 1 High Street DR18 9JY
Name Emma Smith Address: 1 High Street Bristol DR18 9JY.
Contact Number on British Dog Tags
Furthermore, we recommend including two or even three contact phone numbers, in addition to what is required by law in the UK. It is also the recommended method by the RSPCA.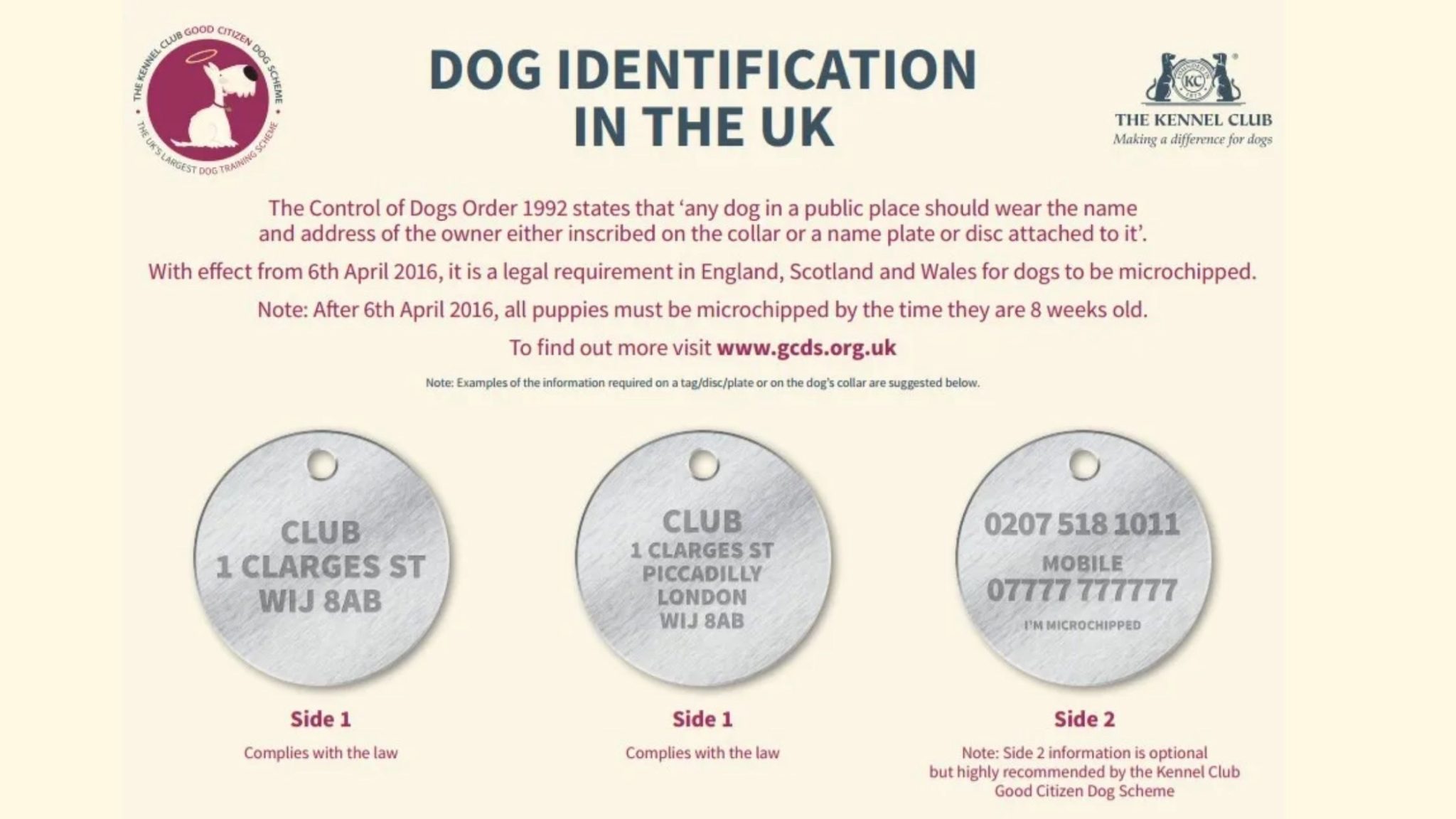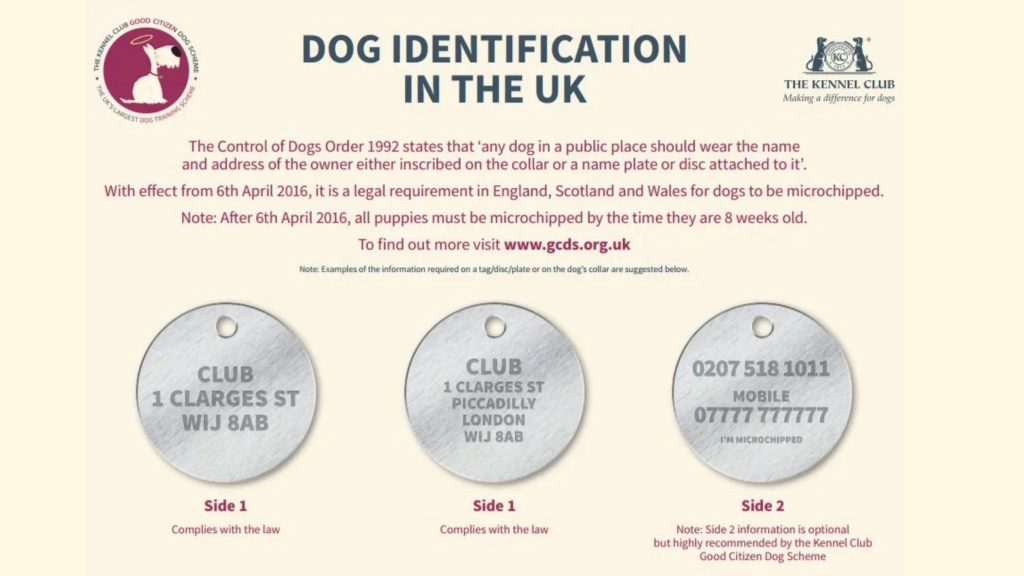 Other Details To put on Dog Tag in the UK.
All puppies over eight weeks old in the UK must be microchipped, so it's also important to keep your contact details on the microchip updated, as doing so can help if the ID tag is missing or has been removed.
A dog's ID tag may simply say 'Microchipped' or will say 'I am microchipped.' Include their ID tag if they get lost on their way and are still wearing it. This will doubtless not help you find them; however, if for some reason the phone number on the tag is out of date or doesn't work, it might be helpful to include it.
Seeing that your dog is microchipped may deter thieves from stealing it. The Blue Cross also recommends several other ways to keep your dog safe, such as not leaving your dog tied up outside a shop or alone in a public place, not leaving your dog alone in the car, and also securing your home and garden.
Neutered to your Pet Identification Tags
You might want to add 'I'm neutered' as well to your dog's ID tag, so dog thieves who are looking to use dogs for breeding will be discouraged from taking your dog.
Health Issues
You may want to include 'On medication' or something similar on your dog's ID tag if your dog has health issues and is on regular medication. Then, when they become lost, it might encourage the finder to contact you or take them to a vet right away.
Conclusion
If your pet is having any problems, an owner's name, address, and phone number are all you need to reunite you with your pet and make sure you remain in compliance with the law.
Still, other information may also be valuable if it is pertinent. With these tips, we hope that your dog will be safer, and if in the worst-case scenario something were to happen, the correct information on their ID tag and microchip should give you a better chance of finding them again.
Important Links: