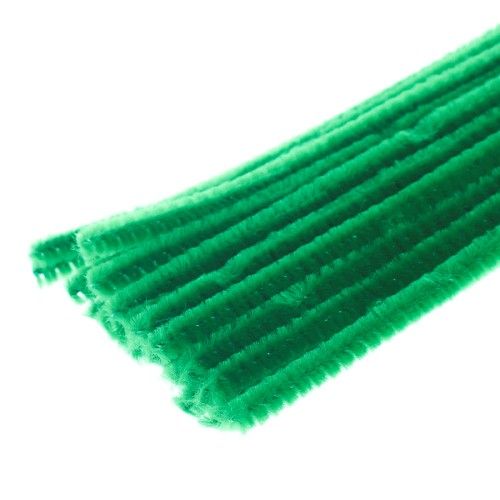 Bright and bold, these Bright Green Pipe Cleaners are a fantastic crafting essential!
Available in a bright range of colours, pipe cleaners are essential for kids' crafts and so much more! You can add texture and extra dimension to every project with these pipe cleaners. Create unique shapes by simply bending the wires with your hands.
Easy to use and with a fluffy, fuzzy texture, they'll be great for creating arms and legs for monsters and animals, fun fake glasses, papercraft decorations, and more. They're the perfect thing when you're ready to go craft crazy!
Thickness: 6mm
Fuzzy, fluffy texture
Easy to bend – just use your hands!
Perfect for kids' crafts!

Express Your Creativity

.

💖
Chenille Green Pipe Cleaner provide adults and children alike with endless creative and imaginative possibilities. With these assorted color pipe cleaners, you can create funky monsters and animals. Adult supervision is always recommended.
Length: 30cm (12 inches)
Thickness: 6mm
Easy to bend – just use your hands!
Can be glued, sewn and more
Perfect for kids' crafts and more!