No Tie Shoelaces
Choose no tie shoe laces, once and for all, never tie again, make your life more convenient!
No Tie Shoelaces are easy to match and install for best tightness so you don't need to follow graduated lengths one by one. Brand new always. Just wipe with a damp cloth or paper towel to keep it like new. Water and dustproof.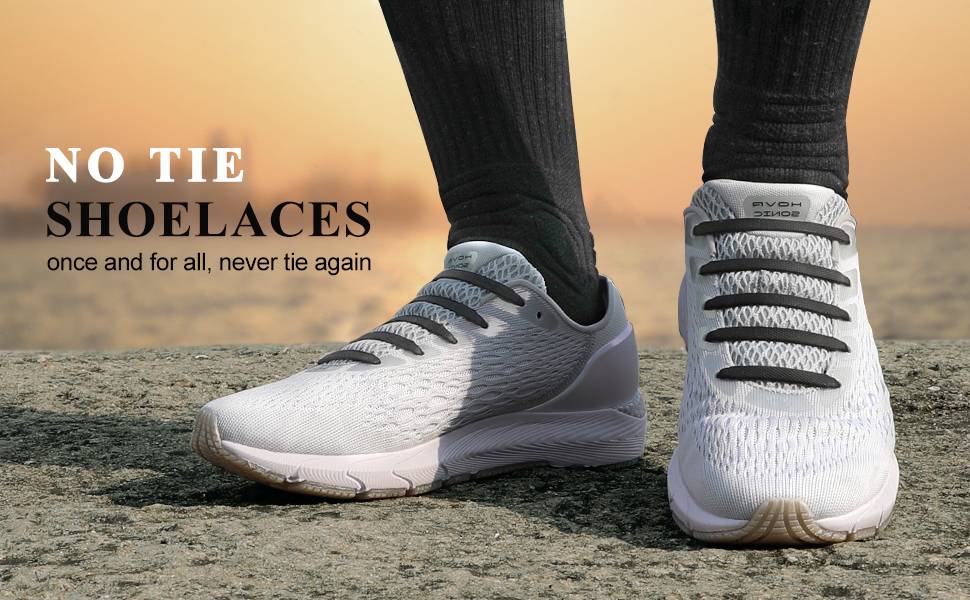 Specifications Of No Tie Shoelaces.
Turn Your Shoes into A Slip-on – No tie shoelaces made from premium and stretchable silicone, quite time-saving, conform to your foot to a flexible fit, provide suitable compression and support, and reduce pressure points to let you feel better throughout the day.

Give You a comfortable Fit – With 10+10pcs of shoelaces for adults and 7 + 7pcs different lengths of shoelaces for kids, you can always find the most suitable length to fit your foot without feeling too loose or too tight.

Easy to Clean – Our silicone shoelaces are quite easy to clean. When they get dirty, simply wipe them off with a wet cloth and they will look brand new!

Fun & Colourful Shoelaces – Rockholder silicone no tie shoelaces, 13 colors selection, change out your regular silly shoelaces, add more fun, functional and fashionable addition to your footwear.

Set You Free from tying shoelaces over and over again – Wonderful gift for runners, triathletes, seniors, people with arthritics or spondylitis, parents and kids, whoever hates bending over to tie their shoes.
New Trend Appears for No Tie Shoe Laces.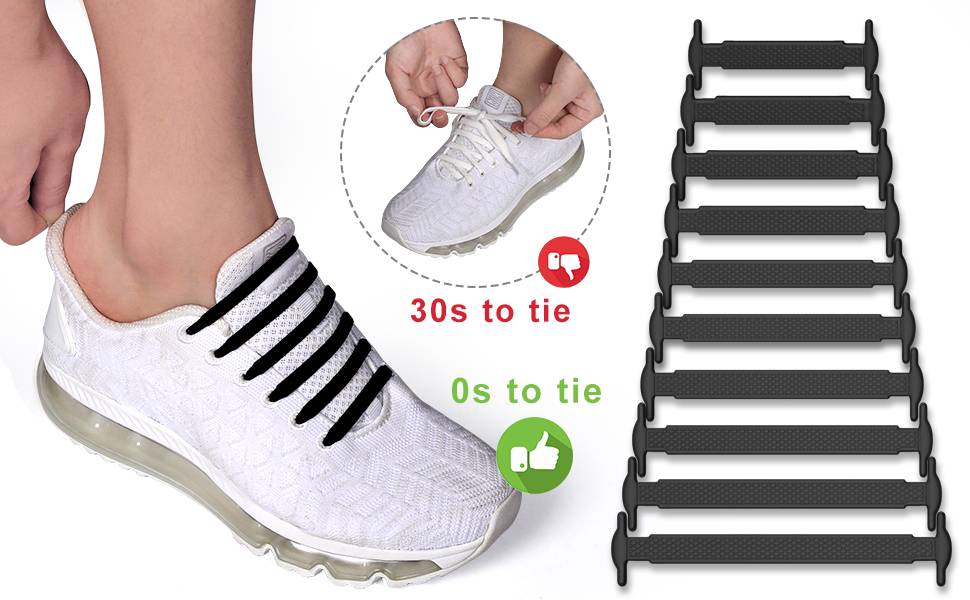 Once for all solution.
Providing the perfect solution for any kind of sneaker, running shoe, jogging shoe, sports shoe, etc.
Parents are less worried if their children grow up confidently. They can take good care of their shoes at school.
Wearing shoes easily and nicely without bending over to tie. Time cannot stop seniors from wearing pretty and comfortable shoes.