Professional Nail File
Professional nail files are great for shaping acrylic to the desired nail shaping, straight nail polish, or length quickly and effectively. You can also use it to remove poly gels or acrylic nails. They are made of emery board and adhesive tape. They offer you a stable, sturdy, smooth nail file pedicure experience with two sides and a round top. You will see results immediately, and they will not bend!

Uses Of Professional nail files Manicure:
These buffers' nail files can be used for straight, toenails, natural, acrylic, and artificial nails, which make your nail enhancements more natural and beautiful. It can be used in salons, at home, and on the go.
For the hands that are always on duty, the double-sided grit nail file has two sides for any step in your daily routine. One side is 100/180/240 pedicure grit and perfect for shaping nails or a buffer finish; on the other end of this handy tool, you'll find 100/180/240 grit which polishes gel sealant to perfection!
Benefits Of Professional Nail File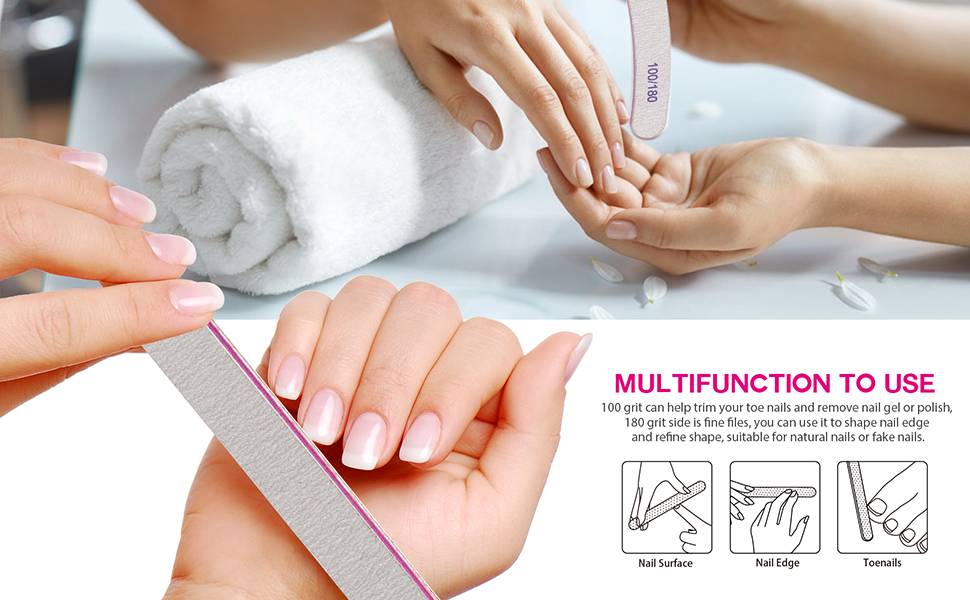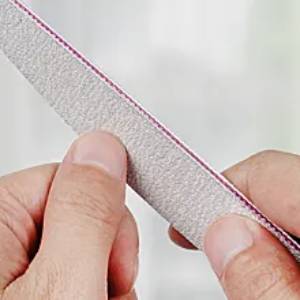 Trim and Shape Fingernails – Professional Nail Files are perfect and best selling nail care shaping and trimming fingernails. Whether you're looking to get short nails or long, it is right up your alley!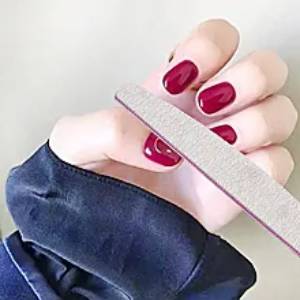 Remove Nail Polish – They are double-sided so you can use them to both trim nails and remove polish or gel. They also file away the top coat of gels which is a great way to get perfect natural nails.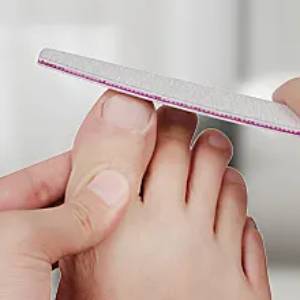 Toenail Pedicure – Toenail pedicures are a great way to have your nails looking adorable. You can also use nail files for shaping and lining them up so they look perfect!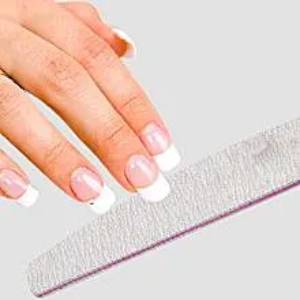 Home and Salon Use – These nail files can be used in the home and salon setting. They are good for manicures, shaping nails, grooming them into different styles or polishing to make your nails look shiny!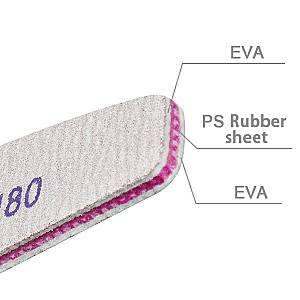 Multi Layer Design – These are made up of high-quality sandpaper, a non-smelling sponge layer, and a sturdy PP board. The outermost surface is tough enough to resist any scratches that your nails might incur while the inner layers protect it from breaking easily!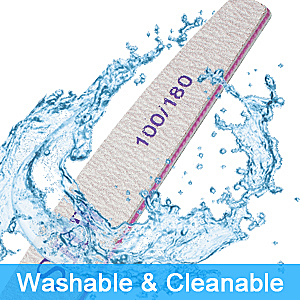 Washable and Resistant – High-quality Emery materials make these professional nail files grit resistant to wear and re-usable. Refresh them with antibacterial soap or sterilizing solution to restore maximum performance.